The WFMC England Association has been started by Wayne Edwards who was appointed  the England President in early 2013. Wayne is a 5th degree black belt in Kickboxing and holds senor grads in several styles.
In October 2013 Wayne took 18 competitors to the WFMC Hagen world championships. The competitors competed in disciplines such as Light contact, Semi Contact, MMA, K1, Forms, Kata and Grappling. Team England brought back 5 Golds, 6 Silvers and 8 Golds.
Wayne has been teaching for over 20 years and ran martial arts schools since 2001. His first school was in a school hall in Mosside, Manchester. In 2001 he opened Buxton Black Belt academy, 2007 Chorlton Black Belt academy and 2009 Didsbury Black belt academy. Wayne is the founder of the BKMO Krav maga organization which he set up in 2013.
Not only has Wayne got two decades of running martial arts schools, he has also been a National coach since 2004.
Now the WFMC President Wayne Edwards is set to begin building the next major Martial arts association in the county.
TEAM COACHES
Semi Contact British Coach
Master Rick Dubidat
https://www.facebook.com/rdubidat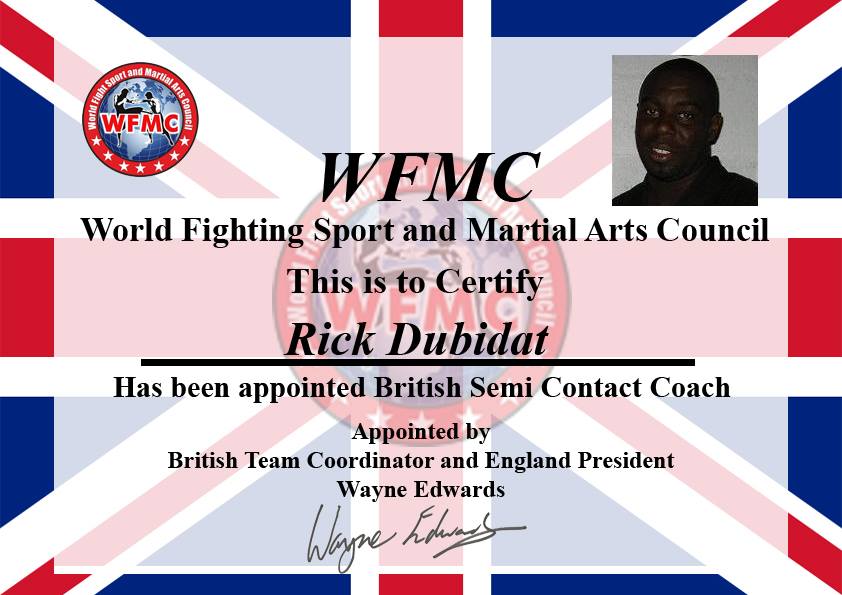 Light contact British Coach
Self Defence British Coach
Master Wayne Edwards
https://www.facebook.com/WayneVEdwards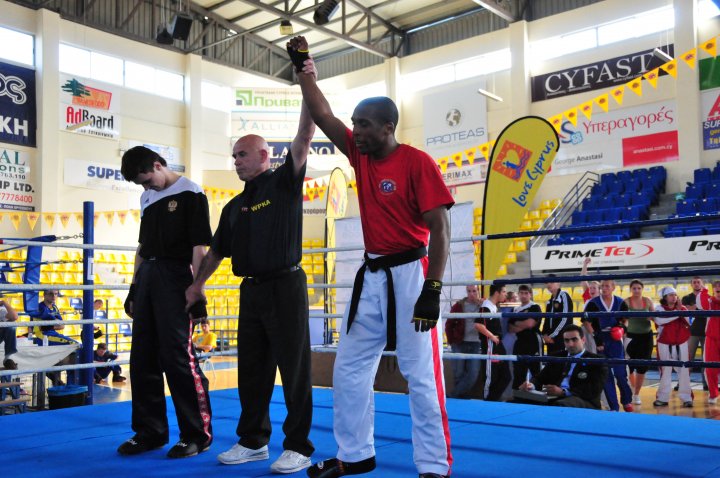 Muay Thai and K1 British Coach
MMA and Grappling British Coach
Richard Wallace
https://www.facebook.com/richard.wallace.18294